Crab Rave - The Game
CRAB RAVE V1
A game where you play as a someone on a date but your date didn't show up yet and instead some little guys come to take a snack.

How to play:
click on the crabs to stop them from coming to take your picnic food, you have 10 snacks so beware!
the more you knock out, the closer the wave comes. You can't kill knock out the crabs when they are in it.
You can also recollect your food by clicking on the food!
boss battle? coming soon!
Programmer and artist: Blockhead Manic & artist sister :)
Music by: Buyana114
music video:
Install instructions
WARNING: THE DOWNLOAD RESTART BUTTON IS BROKEN , WILL BE FIX IN A UPDATE
click the download button and then unzip the file. Then click on it to open it up. Click the app with icon, then enjoy :D
Comments
Log in with itch.io to leave a comment.
fun game with really cute art
the only problem I had was the camera didn't show everything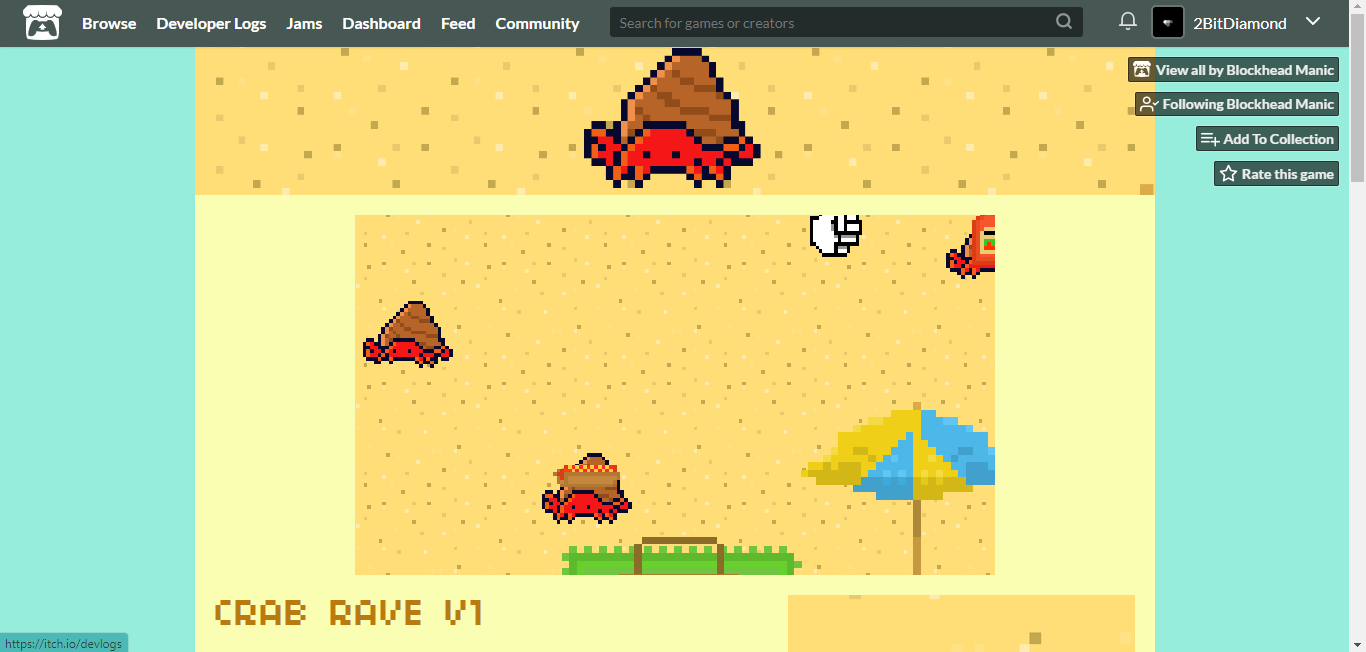 I will try to fix that! I will update you when I will! glad you liked it